Public resource
To see our full list of meet-up location options, check out Safe Trade Spots, the largest national database of police and sheriff's departments and other law enforcement agencies that have safe, designated locations for in-person transactions.
Send a Community MeetUp Spot
OfferUp partners with local businesses and police stations to create Community MeetUp Spots. These spots are brightly lit and have video cameras. They're great places to meet someone to inspect items and complete sales.
When you're looking up a location in the OfferUp app, you'll see these MeetUp Spots on the map as blue pin icons, like these:

Local businesses

Police stations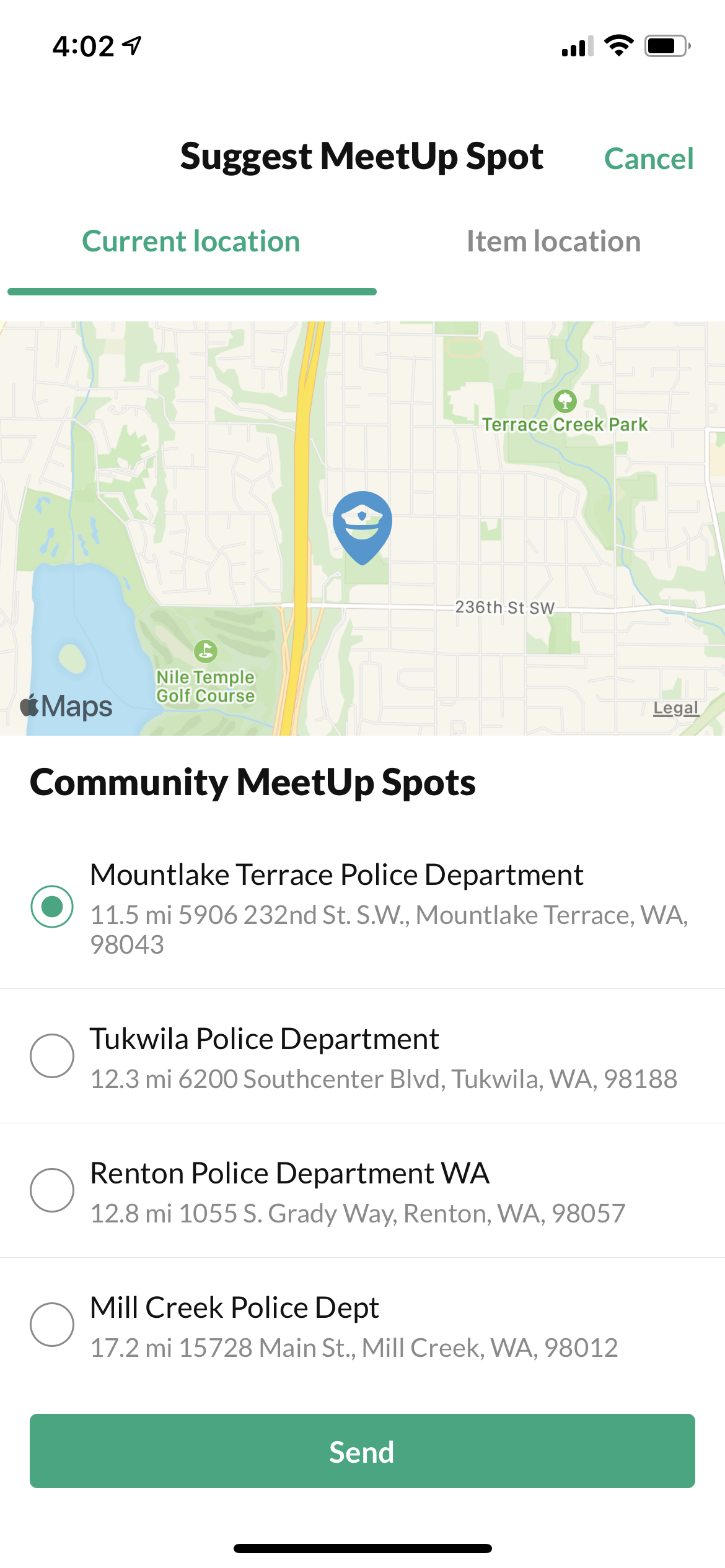 Choose a location that works well for you and tap Send. This will then send it as a message in chat to the person you'll be meeting. More about sending meeting locations
When you arrive at the Community MeetUp Spot, look for our green OfferUp signs: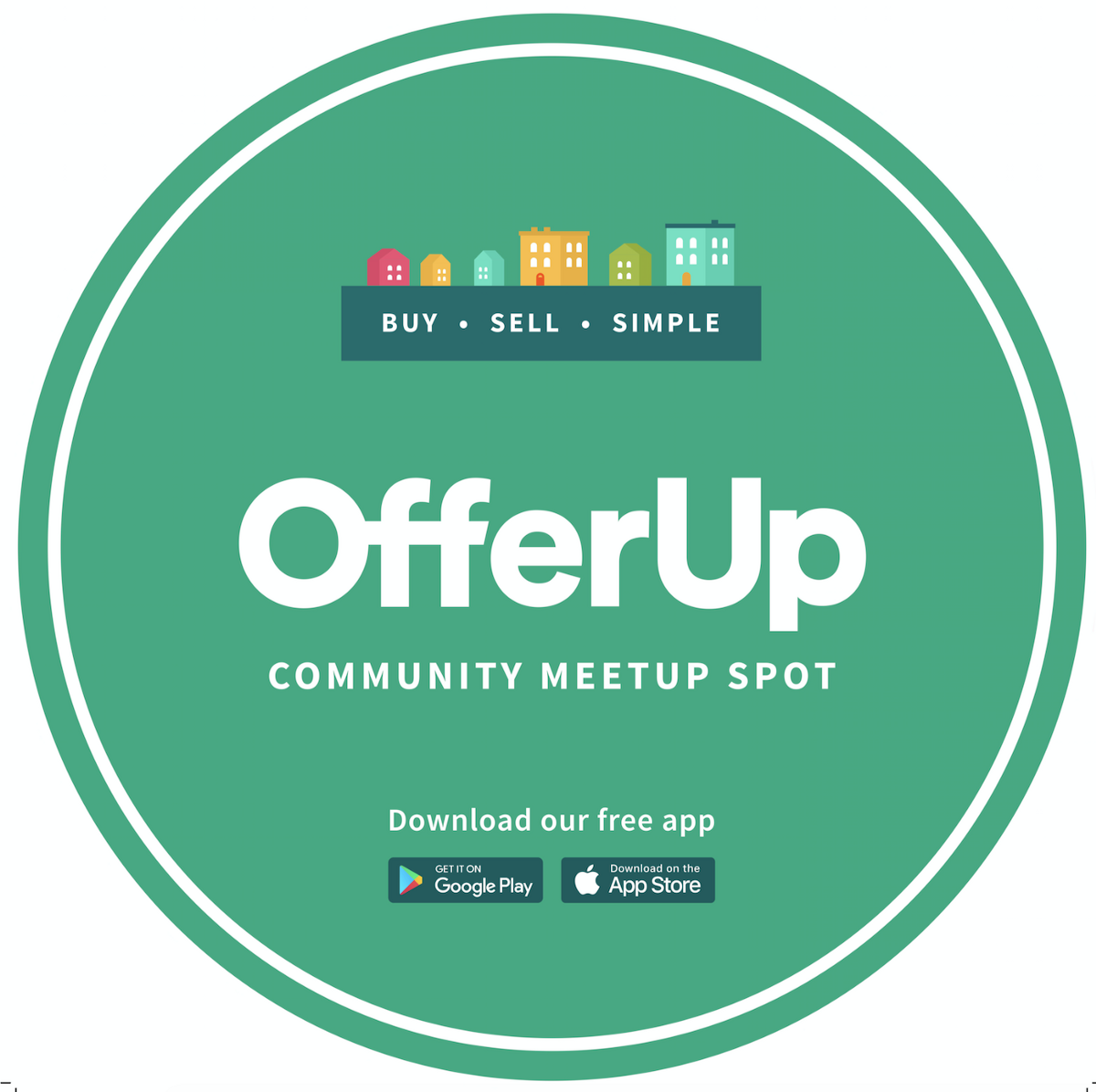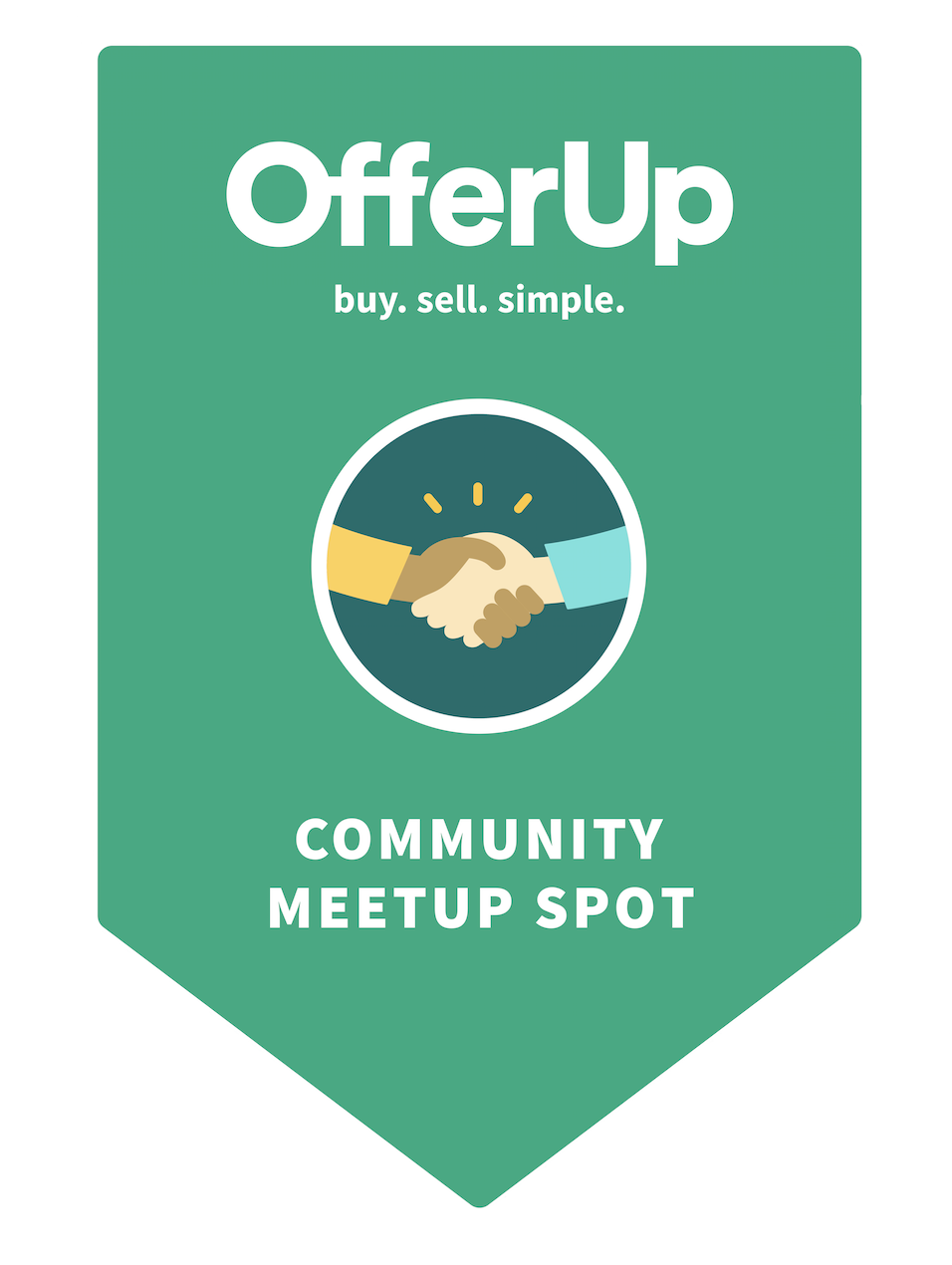 Tips for meeting
Don't want to meet at a MeetUp Spot? Meet at a well-lit public location with lots of people around, like a cafe or shopping mall.
If you're buying a large item, bring a friend to help lift it.
When leaving for your location, use OfferUp messages to tell the other person you're on your way.
If you're running late, let the other person know.
Related links