OfferUp Jobs makes it easy to find and apply to jobs locally and nationwide through the OfferUp website and mobile app. To learn more, see our FAQs below.
Jump to an FAQ:
---
Can I change the location of my job search?
Yes! You can easily search for job opportunities in other areas. Just tap the Location icon

and enter the zip code for the area you want to search.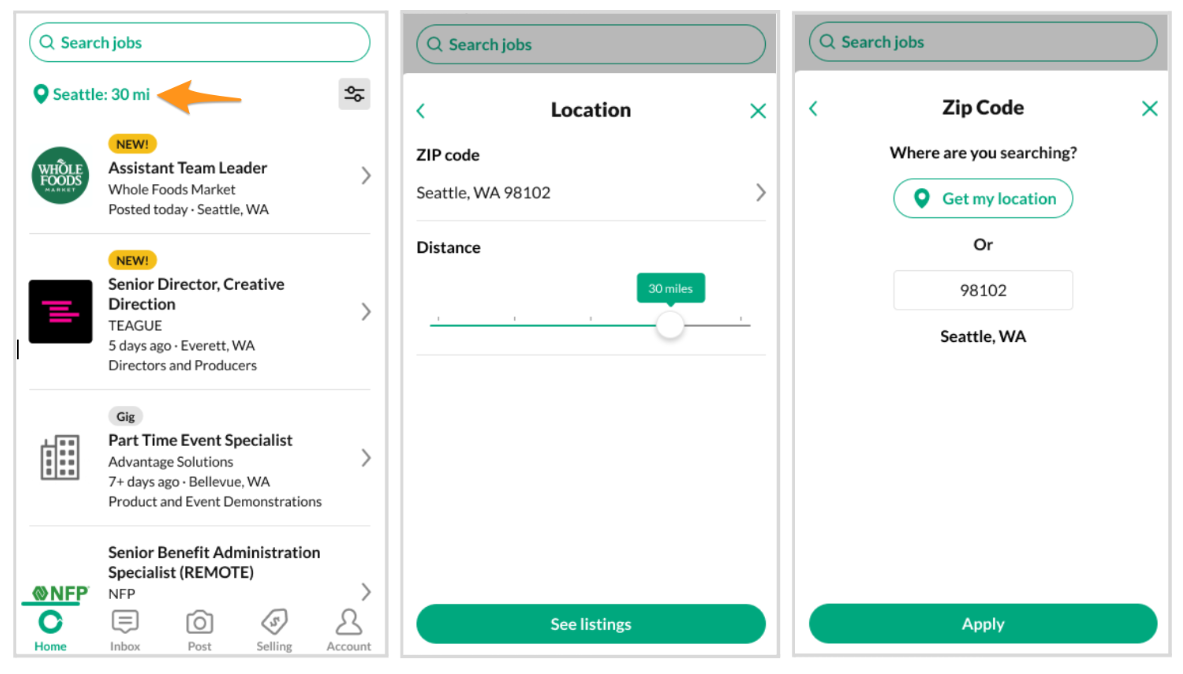 How do I apply for a job?
You can search for jobs by keyword or by browsing the jobs feed. Once you find a job you're interested in, click the listing to get more information about the position and the employer.
When you're ready to apply, click Apply Now from the jobs feed or at the bottom of the job listing. This will take you to an external website to submit your application. Applications go directly to the employer or the third-party website, not to OfferUp.

Eligibility and application requirements may vary and are determined solely by the employer, not by OfferUp.
How can I check the status of my application after I apply?
OfferUp doesn't have any information regarding the status of your job application. As you apply for jobs, all communication about your application status will come directly from the employer.
If you have a question about your application, we recommend reaching out to the employer's recruiting department or submitting a question via the employer's website or portal.
Can I save my resume on OfferUp?
No. OfferUp doesn't save or store any of the information associated with your job application, including your resume.
The ability to save your resume or application information in the employer's portal depends on the individual employer and is outside of OfferUp's control.