Make more informed decisions about how you sell with the OfferUp Insights dashboard. This tool provides real-time data about your posting habits, buyer interactions, and sales activity over a 30-day period. Review Insights often to identify trends and uncover opportunities to get more buyers clicking on your listings.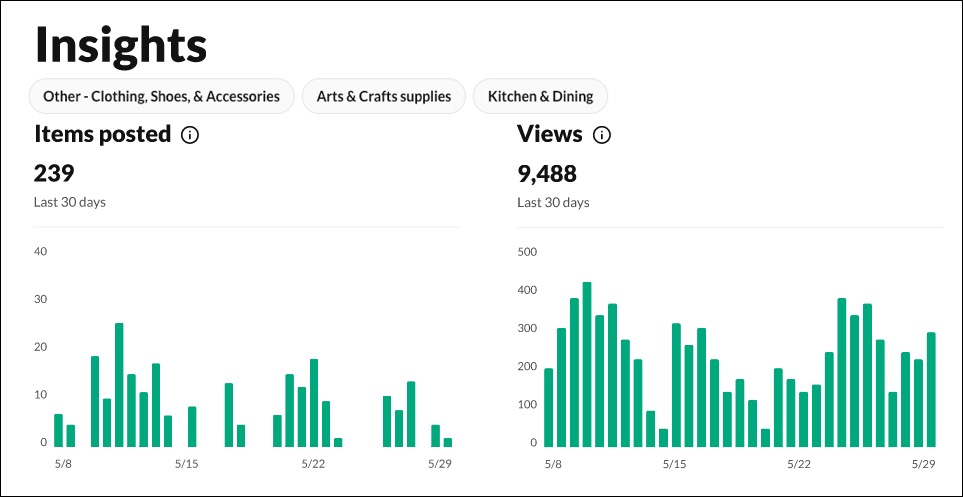 Short on time? For a brief snapshot of Insights, use the quick view located at the top of your My Items page.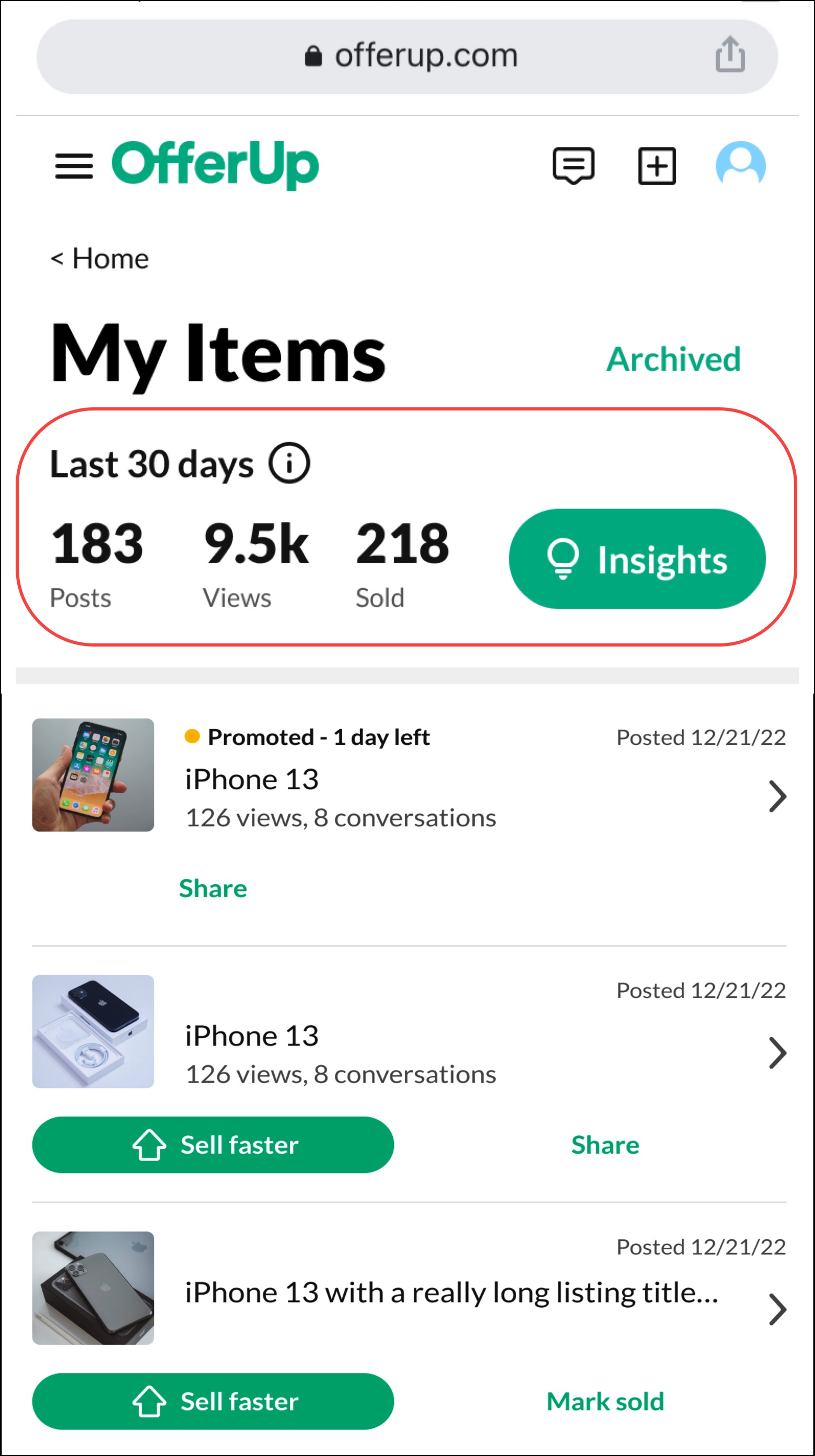 Accessing Insights on the web
To access Insights on the web, complete the following steps:
Visit OfferUp.com and log in to your account.
Click My Items, then click Insights.
To filter data by category, click the desired category name at the top of the page. Note: Category filters only display if you've posted items in more than one category.
Understanding your Insights
Insights gives you access to real-time data about your item listings. Each chart provides daily metrics spanning the last 30 days. 
Metrics definitions
Use the definitions below to help you understand the metrics provided by Insights.
| | |
| --- | --- |
| Items Posted | The total number of listings you posted per day within the last 30 days. This includes all listings, regardless if they are sold or archived during this time frame. |
| Views | The total number of views your listings received per day within the last 30 days. This includes views from new and repeat visitors, organic views, and views resulting from any active item promotions during this time frame. |
| Conversations | The total number of new conversations (or messages) received in your inbox per day within the last 30 days. Only new conversations initiated by other users are included in this metric. Replies within existing conversation threads are not counted. |
| Items Sold | The total number of listings you marked as sold per day within the last 30 days. Only the listings you manually marked as sold are counted. |